By: Amber Brooks
The Scoop: Online dating empowers singles to meet people anywhere, and all those options have led some individuals to expand the search for love to other countries and continents. Flirt Naija has jumped on this international dating trend and invited worldly singles to chat up and attract dates in Africa. The Nigerian dating site and app has registered over 979,000 members, and it continues growing larger and more diverse with every new signup.
Although it's fun to fantasize about falling for the girl or boy next door, real-life romances rarely work out so conveniently. Not everyone can walk across the street to find true love. Some singles have to journey quite a bit farther if they want to make that special connection.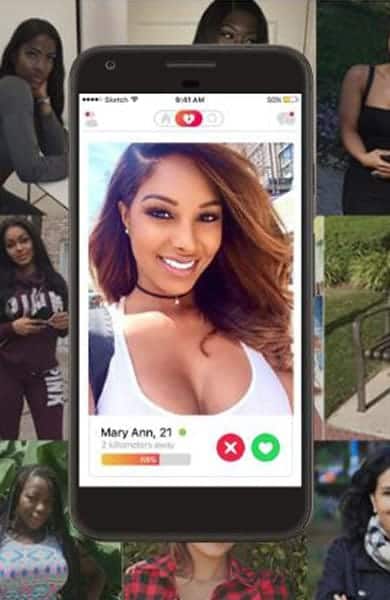 Flirt Naija connects Nigerian singles using live chat features.
The world is wide, and today's singles no longer have to limit themselves to only dating people in their immediate vicinity. In the last few years, online tools have broadened the dating landscape and allowed singles to cross borders and oceans to mingle in a virtual dating space.
Many international daters now enjoy the chance to experience new cultures and gain a fresh perspective in conversations with people they never would've met otherwise.
Flirt Naija is a free Nigerian dating site and app designed to introduce singles in Africa and abroad. The simple signup process and secure, data-encrypted platform serves a diverse membership base all over the world.
Today, the Flirt Naija community boasts having over 979,000 members in total, and the team has recently launched a mobile-friendly version of the site to further expand its reach and make it even easier to create romantic connections online.
To use the words of the website, "If you want to give online flirt dating a fair shot, you've got to search for women where they are likely to be. Flirt Naija is a free."
Safety Features Prevent Scammers From Bothering Users
Flirt Naija offers a streamlined dating platform where singles encounter few barriers to romance. It takes less than 10 minutes to complete a profile and search for matches. Users are required to submit at least one photo of themselves, but they can mingle under an assumed name to maintain their online privacy.
The site's privacy policy states that it only uses personal information (names, email addresses, etc.) to fulfill basic requests submitted by the users. The site may share this data with government agencies or companies assisting with fraud prevention.
Safety is a top concern for Flirt Naija, and the dating site takes pains to ensure everyone feels comfortable mingling on the platform. The team verifies the identity of its members by email and phone number, and it has an effective scam prevention system designed to catch fake or misleading profiles as soon as possible.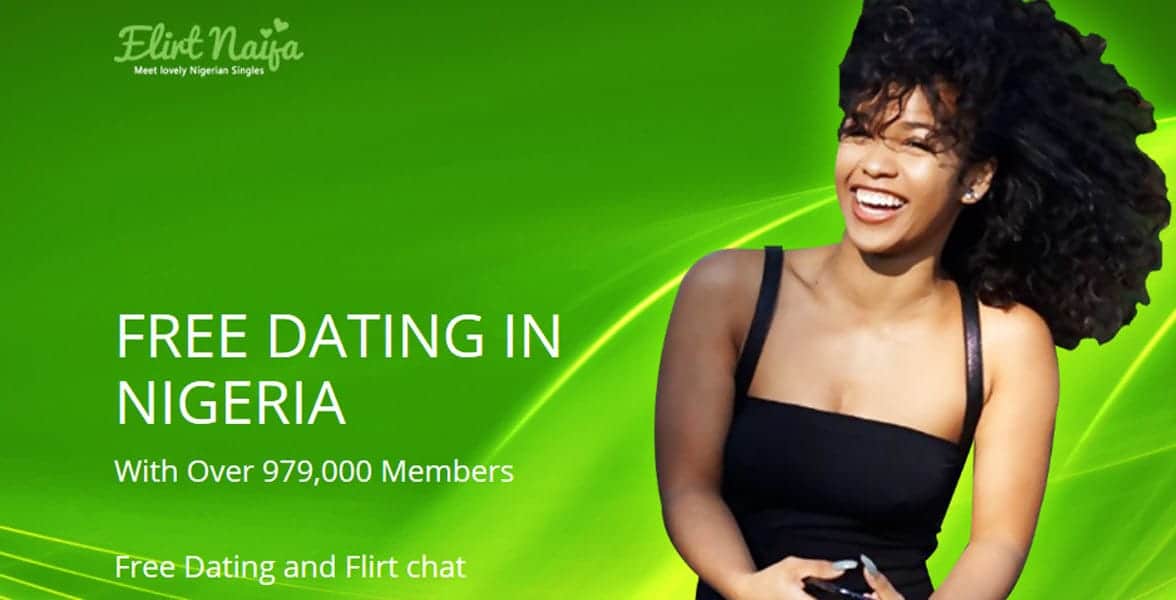 Flirt Naija checks every new dating profile and verifies its authenticity.
Flirt Naija's proactive safety measures have supported many genuine singles seeking something real.
The site can automatically flag profiles featuring spammy content or stock photos, but it also depends on users to report and block anyone behaving inappropriately. Flirt Naija has promised to remove anyone violating its Terms of Use by asking for money, making inappropriate comments, or threatening another user's safety.
Anyone with concerns about the site's functionality or security can contact the customer support team by email.
Because it generates a profit through ad revenue, Flirt Naija can offer singles many free features, including free search and chat features. The site offers private messaging as well as online forums and user blogs where men and women can get to know one another. Members won't run into a paywall while browsing this site.
"We are working hard daily to make the app better for you," a spokesperson from Flirt Naija said.
Over 979,000 Members Seek Romance in Africa
As a free dating site, Flirt Naija attracts people of all kinds. It has members in all African countries, including Benin, Gambia, Liberia, Zambia, and South Africa, and it also has a significant following in the U.S. and Europe. Singles see the Nigerian dating site as an opportunity to get out of their comfort zones and explore new dating terrain.
"Flirt Naija is the best place for foreigners traveling to African countries to mingle with the local single men and women of the region," said Chike Obilor, who runs Flirt Naija. "It's also great for locals to connect with outsiders traveling to their countries."
Nearly 100,000 singles have created accounts on Flirt Naija, which is still growing its reputation on the international stage.
Every day, thousands of people send likes, start private chats, exchange photos, and arrange dates on the platform. Single men and women use the advanced search features to find compatible dates, and countless love stories have blossomed from this unique flirtatious environment.

Flirt Naija fosters new friendships and relationships between singles across the globe.
From its live chat to its photo gallery, Flirt Naija is a traditional dating site in many ways, but its international user base makes it stand out from the crowd.
Flirt Naija empowers singles to seek dates within their neighborhoods or reach out to other countries in search of the right partner.
The team behind Flirt Naija has put a lot of love and care into the dating site, and it shows in the user experience. "We have diverse, enthusiastic, productive workers with exceptional work ethics," said Chike. "We consistently achieve success in completing tasks. With trust, we all work together as a team."
Flirt Naija Makes International Connections
Today's singles can find a date anywhere and anytime they want, and that has led to many liberating dating experiences. Nigerian men and women can get in touch with their roots or expand their horizons by joining an international dating network like Flirt Naija.
Flirt Naija supports a fast-growing dating community in Africa and abroad. The site and app have facilitated many international friendships and relationships via live chat and search features, and the team continues to develop new ways to excite interest and build trust between singles online.
Since its launch a couple years ago, Flirt Naija has become one of the most successful and trustworthy African dating sites by treating its members fairly and offering an abundance of free features.
"The Flirt Naija site and app have a strong focus on transparency," said Chike. "We connect people with the same goal of searching for love, at no cost. All our functions are available free of charge and without restriction for as long as you use the site or App."
This article is republished from http://datingnews.com under a Creative Commons license. Read the original article.